There are so many great industry events happening that we want to help put together a central location for events that would be beneficial for our membership through our partnerships with other industry associations.
note: if you would like your event posted on this page, contact communications@edmontoncsse.org.
Monday, February 05, 2018 at 12:00 PM through February 10, 2018
ACSA
in Edmonton, AB, Canada
The Auditing Association of Canada, AAC is hosting the upcoming training session for any auditor wishing to achieve the Certified Health and Safety Management System Auditor, CHSMSA, designation. The Auditing Association of Canada manages the CHSMSA designation and provides the required training courses to complete as part of the application process. Alberta Construction Safety Association is supplying the training facility for this event at the Edmonton Campus.
Training Date & Location:
February 5-9, 2018, 40 hours of training
Edmonton, Alberta – ACSA Campus, 225 Parsons Road SW, Edmonton, AB T6X 0W6
Instructor: Wally Cook, Kestrel Resources
Instructor: Todd Hall, Executive Director Auditing Association of Canada
Training Course Costs:
The costs will be $1,200.00 plus GST for the training course and examination process.
After January 1, 2018, the cost will be $1320.00 plus GST.
More information about the event here: 
NOTE: CSSEYEG is not taking registration for this course; all inquiries must be made to the Auditing Association of Canada by contacting Doreen von Gradulewski at davgconsultinginc@gmail.com or 403-874-4107.
---
What is the process to achieve the CHSMSA designation?
The AAC registrar is there to assist you in determining your qualification for application to achieve your CHSMSA designation.
The application process can be completed once you complete the training requirements. This training course is required to be completed as part of your application process.
The exam process is outlined as follows:
Complete the training course (February 5-9, 2018)
Write and pass the course exam (February 9, 2018), closed book and multiple-choice, short answer exam
Complete your application (confirming you passed the course and qualify for the designation with auditing experience, education and experience with management system audits)
Write the CHSMSA exam*, closed book/proctored exam and a mixture of T/F, multiple-choice and short answer and 2 case studies. *If you have a CRSP designation, then you do not need to write the CHSMSA exam to achieve your CHSMSA designation, however, you will be required to undergo an interview.
How do I find out more information about AAC and the CHSMSA designation?
The following information is the contact information for Auditing Association of Canada. The registrar is available to assist you with the application process. You do not need to have your application completed prior to completing the training course and course exam, this is part of the application requirements.

Telephone: 1-866-582-9595 l  Website: https://www.auditingcanada.com/certification l Email: admin@auditingcanada.com
Tuesday, April 17, 2018 at 08:30 AM through April 18, 2018
Hyatt Regency Calgary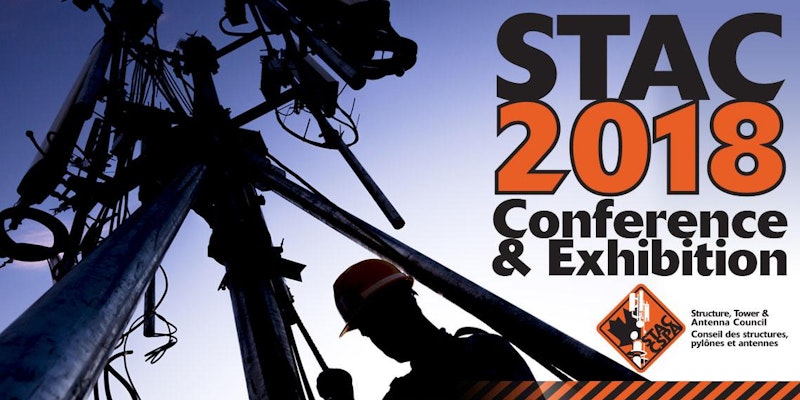 CSSE Edmonton is pleased to offer the STAC Member Early Bird rate to our CSSE members! This is a saving of $200 for non-STAC members! 
STAC 2018 Conference & Exhibition will feature two full days of discussion and presentations by industry-leading thinkers on the most important issues in the Canadian tower industry, as well as insight into the oil and gas industry's diligent approach to addressing safety hazards. 
The annual STAC conference is the premier event dedicated to Canadian tower safety and is devoted to sharing the important information and best practices that will help maintain Canada's world-leading tower safety record. STAC 2018 will bring together approximately 300 communications and tower industry professionals, including wireless carriers, broadcasters, engineers, contractors, manufacturers, landowners, safety equipment suppliers and safety trainers, among others. Attendees will learn about new industry practices and technologies and will receive exclusive information about the development of STAC best practices and other industry resources that are normally only available to STAC Members.
Benefits for STAC 2018 delegates:
Learn about new developments and industry-leading practices in fall protection, tower engineering and other industry topics;
Network with more than 300 industry personnel – throughout the conference and at the renowned annual STAC conference reception;
Gain access to STAC resources such as best practice documents and industry safety guidelines;
Join the STAC conference outing to local Calgary-area breweries;
Demonstrate your commitment to ensuring the continued safety of tower industry personnel;
If you have any questions about the conference, free feel to contact STAC member and our Director of Communications & Engagement - Aimee Arsenault (aimee.arsenault@tridon.com) or Nick Kyonka, Program Director - Structure, Tower and Antenna Council (STAC) at (613) 233-4888 x227 ǀ nkyonka@stacouncil.ca. 
---