Tuesday, December 19, 2017 at 11:30 AM
Join fellow safety professionals for a lunch and learn with Cristina Wendel, Partner at Dentons, to familiarize yourself with the changes in Bill 30.
On November 27, 2017, the Government of Alberta introduced numerous proposed changes to Alberta's Occupational Health and Safety Act and Workers' Compensation Act. The proposed changes are contained in Bill 30: An Act to Protect the Health and Well-being of Working Albertans.
If passed, the majority of the amendments to the Occupational Health and Safety Act would come into force on June 1, 2018. Some of the amendments to the Workers' Compensation Act would come into force on January 1, 2018, with others coming into force throughout 2018, in April, September and December.
---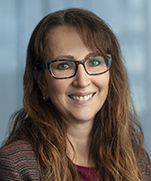 Speaker: Cristina Wendel, Partner at Dentons
Cristina advises and represents employers in all aspects of occupational health and safety matters, including day-to-day compliance, incident response, investigations and defending employers charged with occupational health and safety offences. She also represents federally and provincially regulated, unionized and non-unionized employers in a variety of employment and labour law matters such as wrongful dismissal claims, employment standards disputes, human rights issues, labour arbitrations and labour relations board proceedings.  As a member of Dentons Diversity and Inclusion Committee, Cristina is also regularly involved in diversity and inclusion events and initiatives.
---
You can find more information on the proposed changes at these websites:
---
SOLD OUT
*due to seating at the event; there will be no tickets available at the door*
Sold out
---
Saturday, January 20, 2018 at 10:00 AM
TBD
We are pleased to announce the next book in our club's series: Start with Why: How Great Leaders Inspire Everyone to Take Action by renowned author Simon Sinek.
This is by far the most highly requested book this time around, and for good reason. Simon Sinek has inspired millions through his books and video appearances. We're excited to learn the answers that lie in Mr. Sinek's acclaimed book.
This event is free for CSSE Edmonton Chapter Members. 
---
note: non-members are welcome to attend - please email communications@edmontoncsse.org to register for $5. 
---
Interested to learn more about the topic behind the book? Watch a Tedtalk - Simon Sinek has a simple but powerful model for inspirational leadership -- starting with a golden circle and the question "Why?" His examples include Apple, Martin Luther King, and the Wright brothers ...
RSVP
---
Tuesday, May 01, 2018 at 08:30 AM
Chateau Louis Conference Centre
The NAOSH Committee is in full planning mode for this great event that features a full day of networking, professional development, and a tradeshow.
More details about the event will be posted in the new year. 
Conference attendees that hold a CRSP designation may also be entitled to maintenance points.
---
Plan your NAOSH Week Events
Visit the official NAOSH website for more information about NAOSH Week or our CSSE NAOSH Resources page.
Four awards are presented nationally at the annual CSSE Professional Development Conference to deserving nominees in four categories:
Best New Entry
Most Innovative
Best Representation of Theme
Best Overall
Learn more: http://www.csse.org/csse_naosh_awards
---
 See the 2017 NAOSH Speaker's Conference & Tradeshow Recap. 
---