Join fellow safety professionals for a lunch and learn with Cristina Wendel, Partner at Dentons, to familiarize yourself with the changes in Bill 30.
On November 27, 2017, the Government of Alberta introduced numerous proposed changes to Alberta's Occupational Health and Safety Act and Workers' Compensation Act. The proposed changes are contained in Bill 30: An Act to Protect the Health and Well-being of Working Albertans.
If passed, the majority of the amendments to the Occupational Health and Safety Act would come into force on June 1, 2018. Some of the amendments to the Workers' Compensation Act would come into force on January 1, 2018, with others coming into force throughout 2018, in April, September and December.
---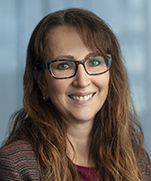 Speaker: Cristina Wendel, Partner at Dentons
Cristina advises and represents employers in all aspects of occupational health and safety matters, including day-to-day compliance, incident response, investigations and defending employers charged with occupational health and safety offences. She also represents federally and provincially regulated, unionized and non-unionized employers in a variety of employment and labour law matters such as wrongful dismissal claims, employment standards disputes, human rights issues, labour arbitrations and labour relations board proceedings.  As a member of Dentons Diversity and Inclusion Committee, Cristina is also regularly involved in diversity and inclusion events and initiatives.
---
You can find more information on the proposed changes at these websites:
---
SOLD OUT
*due to seating at the event; there will be no tickets available at the door*
WHEN
December 19, 2017 at 11:30am - 1:30pm
Sorry, this event is sold out.
---